Conference rooms
Every day you can book and use one of our call or meeting rooms for important conversations with your colleagues and partners.
High speed Internet
The fastest internet in town allows you to perform all your tasks undisturbed.
Modern design
The modernly equipped space will delight you with its design and thus increase your productivity.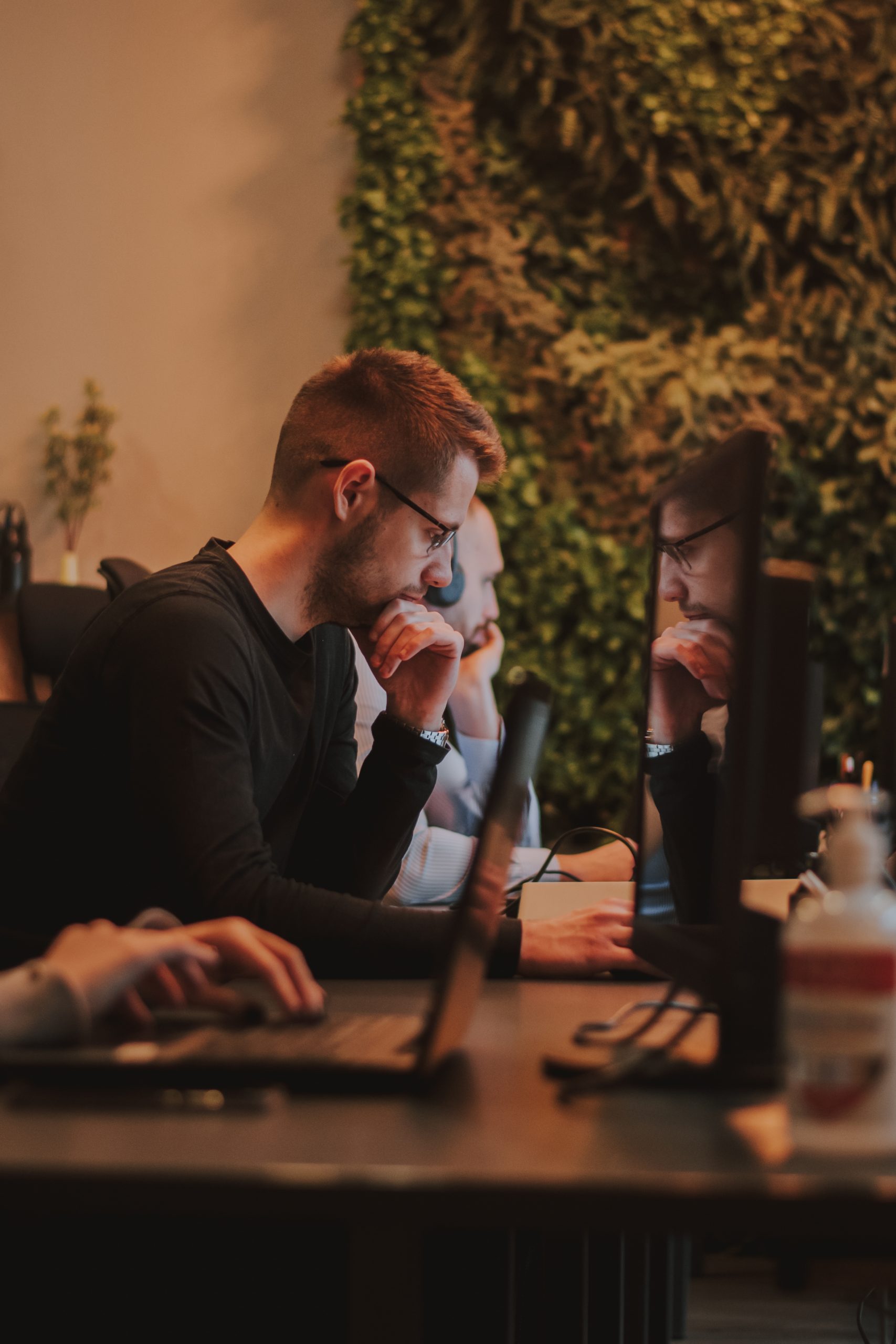 Office equipment
There is also additional computer and office equipment that you can borrow at any time of your stay in the space.
Relaxed atmosphere
Socializing with our users will bring you inspiration for productive work.
Drinks and snacks
Take a break and help yourself to free coffee, tea and snacks in our kitchen.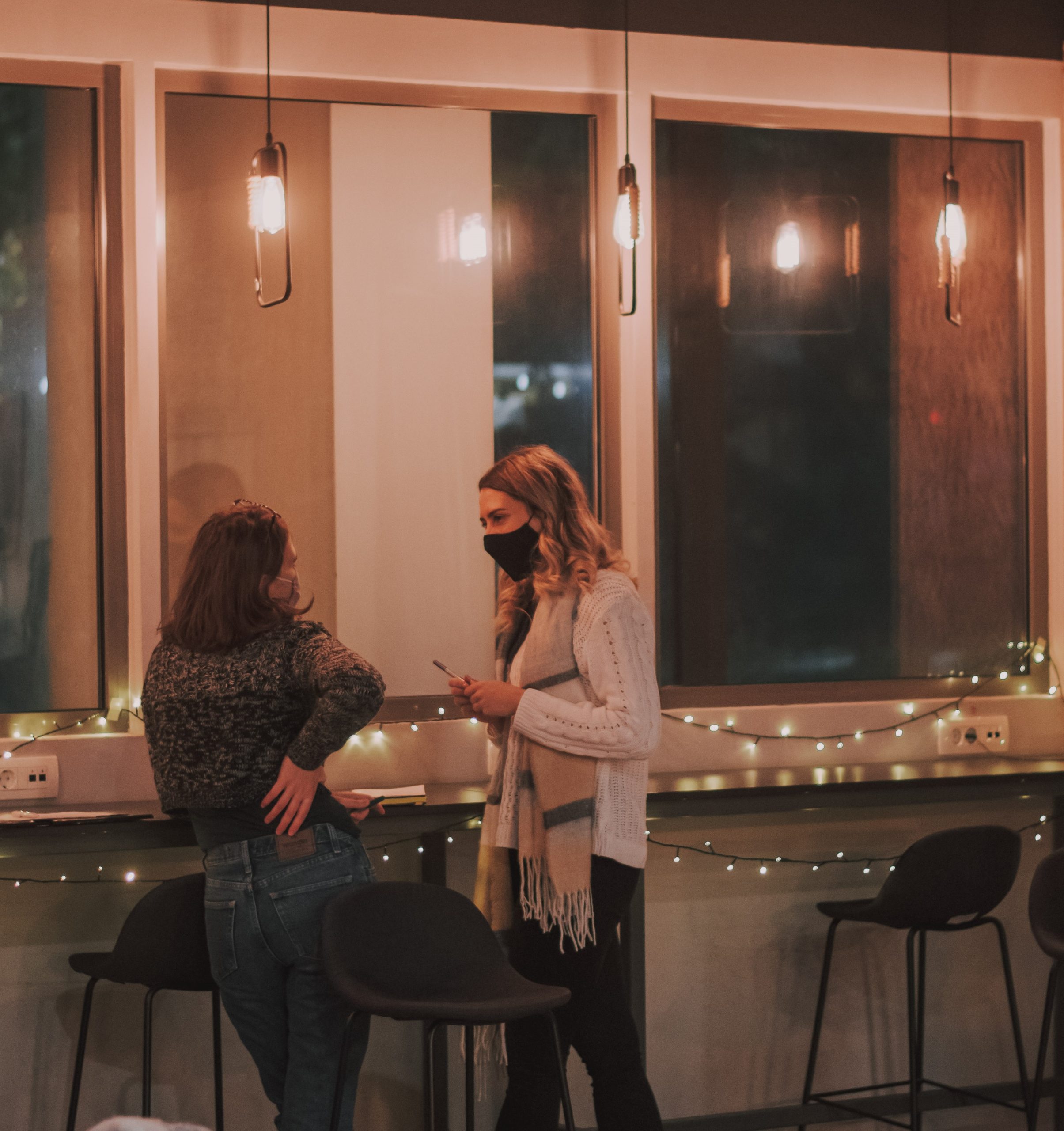 Meet new people
Networking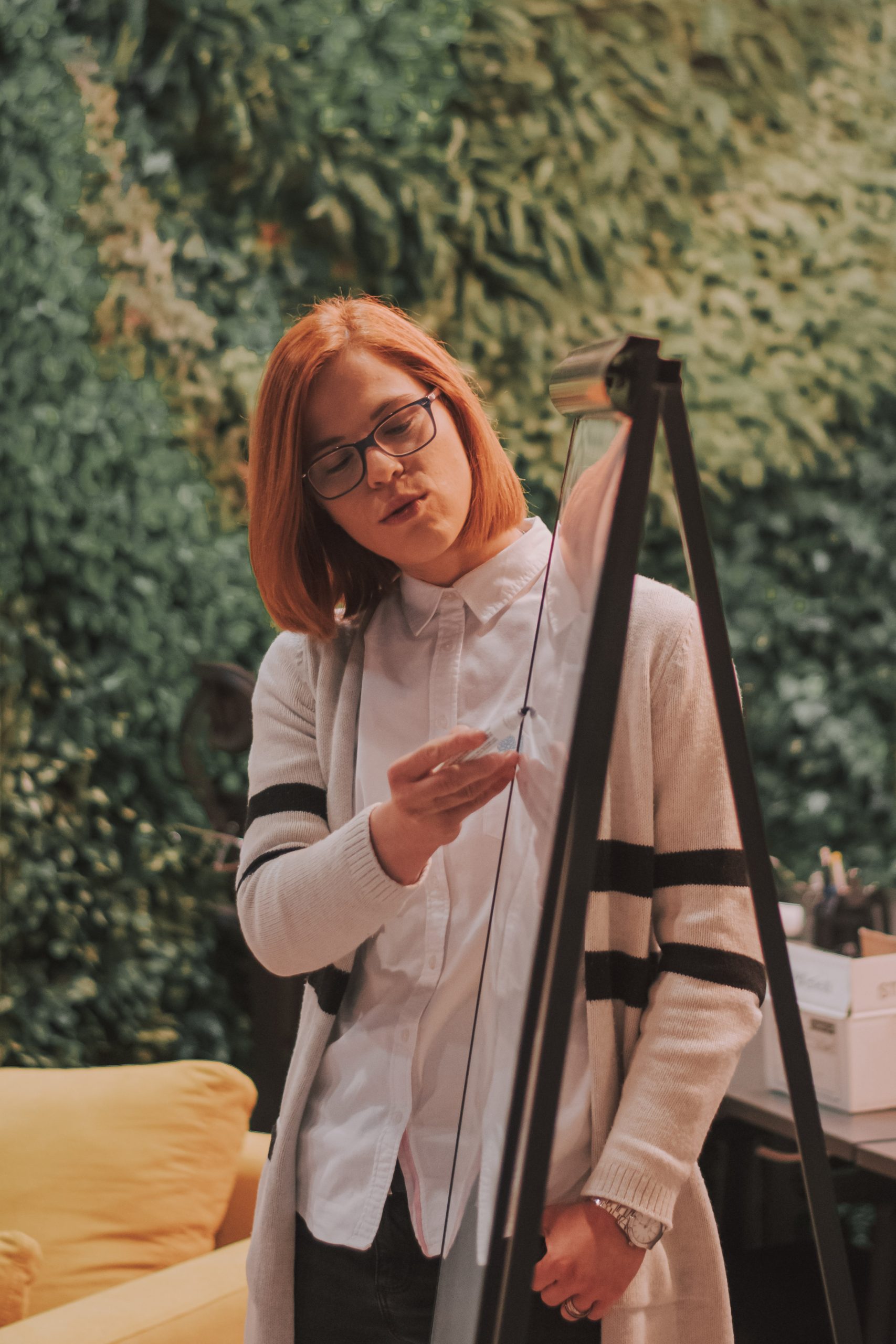 Educate yourself
Education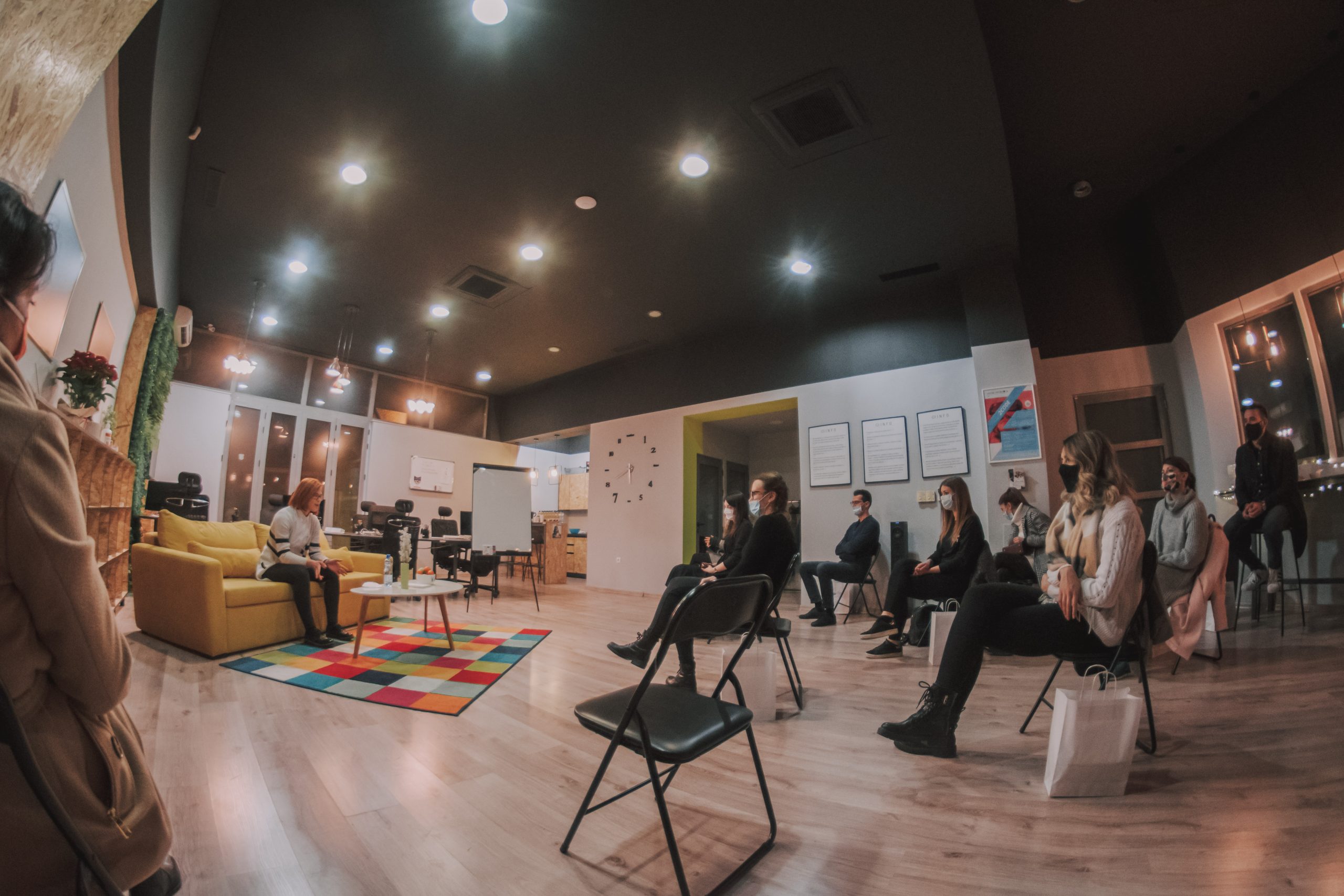 "Loved working at Code Hub for all these reasons: 1) Very pleasant, quite and relaxing atmosphere with great jazz background music; 2) Professional staff that is there to truly help with any request; 3) Strong and stable internet – no surprises; 4) Handy kitchen with all these little things you may need; 5) Clean!; 6) Good location, near by Mepas shopping mall. I will be coming back."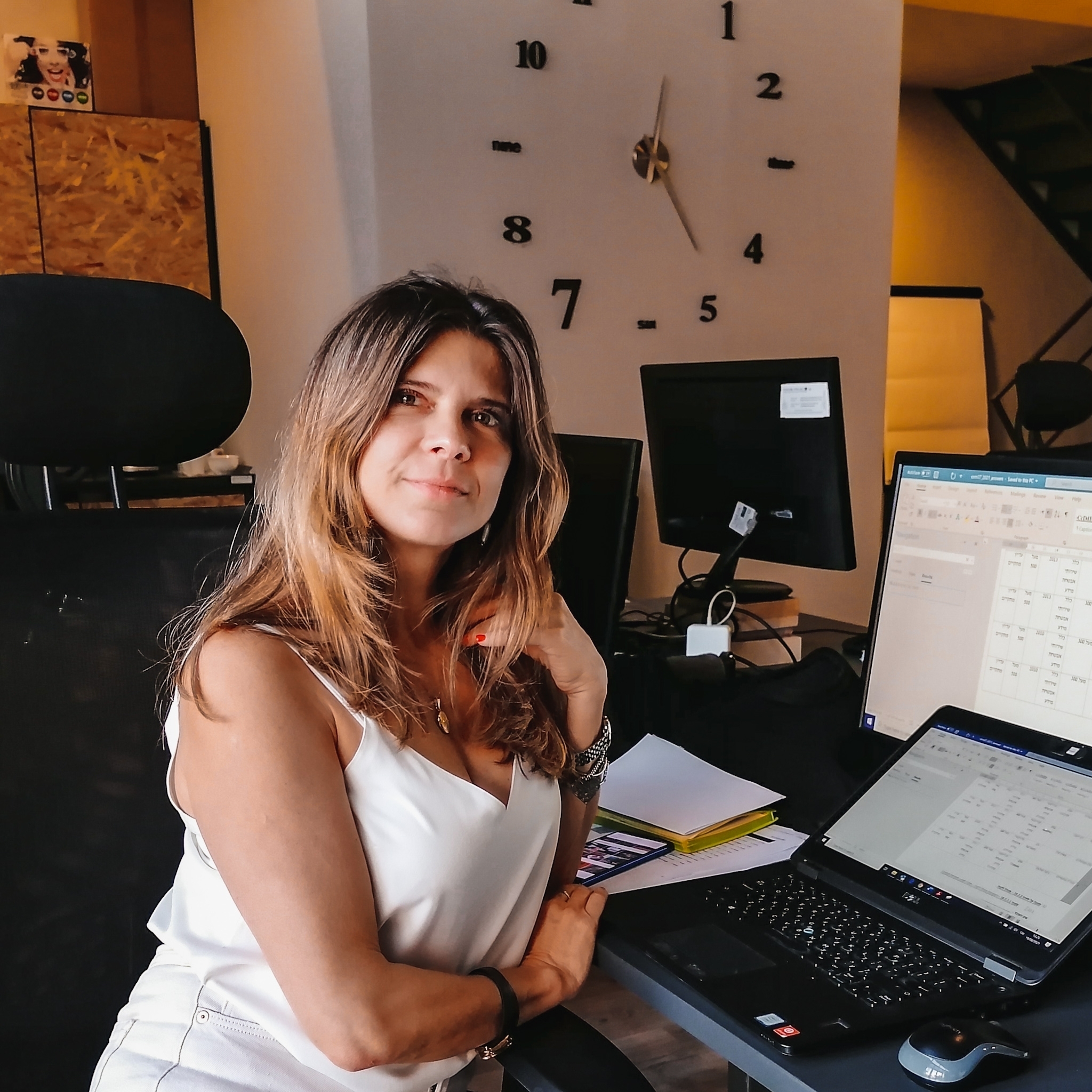 Daniela Vujinović Addady
"As a visiting student to the city I was very happy to find Code Hub Mostar. It is the perfect working environment with all the facilities needed: computer screens on the hot desks, a kitchen (with coffee!), meeting rooms, a small library, and much more. The people are friendly and happy to assist with anything – I will definitely come back next time I'm visiting Mostar."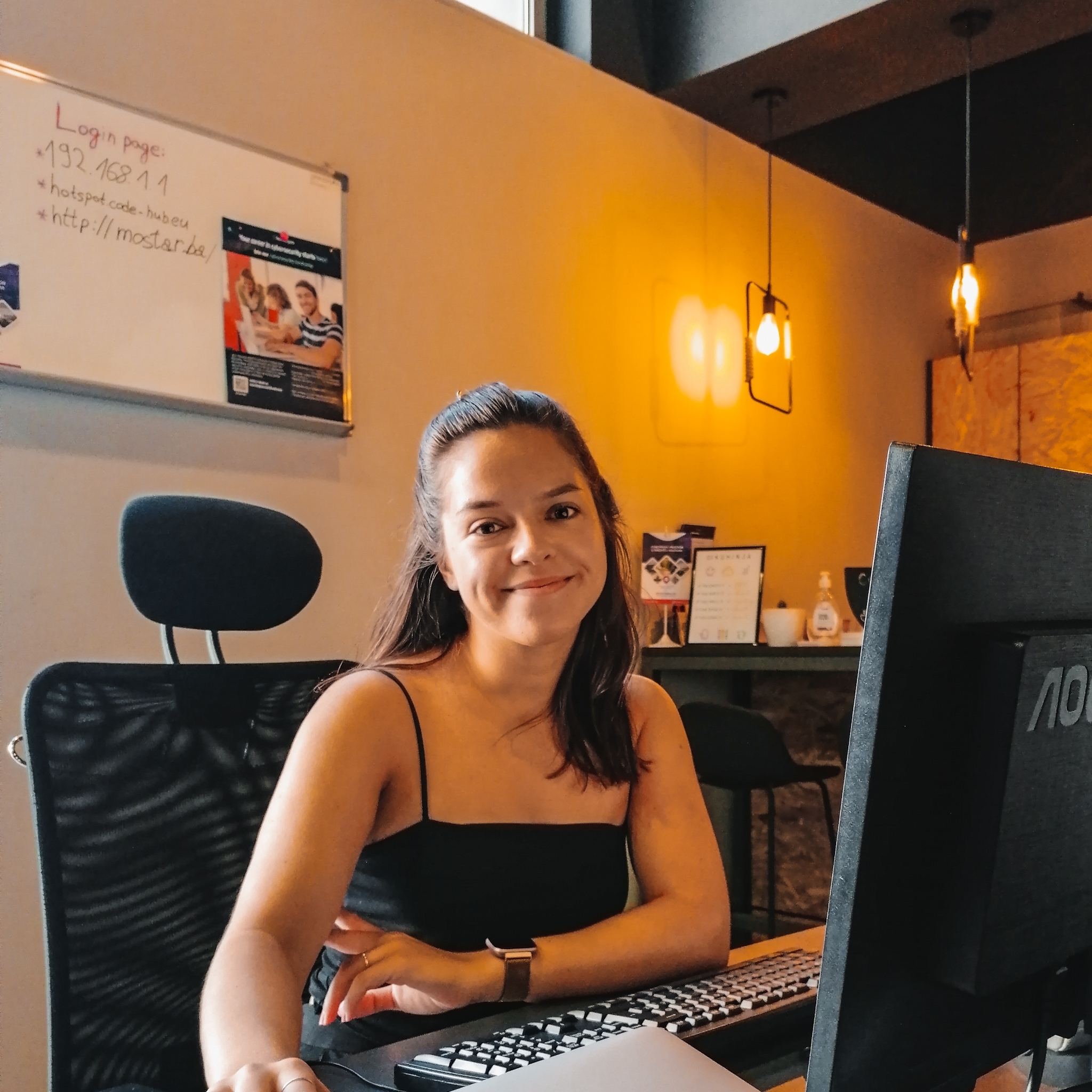 Šejla Pehlivanović
"Code Hub Mostar is one of the best coworking spaces I've ever been to. The atmosphere is cozy, relaxed and friendly, and creates the perfect conditions for both working and neworking. Besides, I collaborated with C-H in organizing a couple of events, and it was such a success that I can't wait to do it again. The staff is sos helpful and welcoming that it becomes a really pleasant and memorable experience. A 100% recommended!"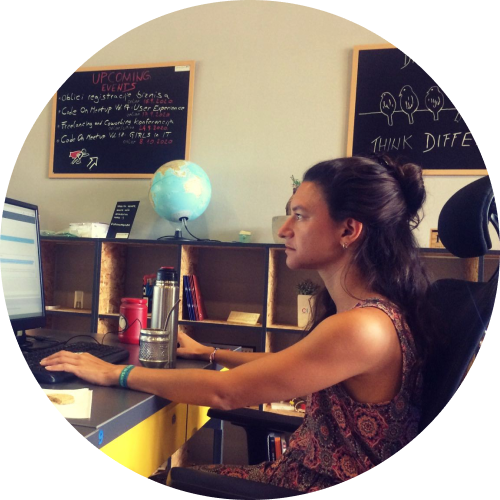 Alina Mateos Horrisberger
Freelancer
"Code Hub Mostar is a great coworking space where people with different knowledge and skills gather to work on their daily tasks. The space has all one couls need: desks, meeting rooms, toilets, displays, keyboards, and etc. The staff is also very kind and helpful. And all that for free! It is also very motivating, as one can always engage in an interesting conversation, to learn about other topics. Overall, I had a great experience, and I am already looking forward to my next visit. Thanks!"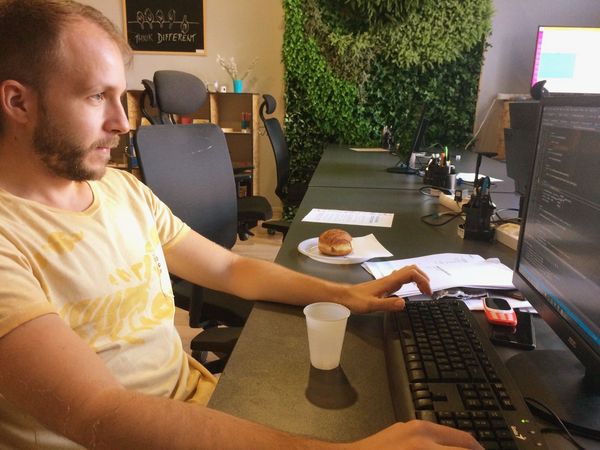 Sanjin Bećirović
"I would like to say thank you to all of the people who made Code Hub coworking spaces in Bosnia and Herzegovina possible.
I am a proud member because it is the only place where people of similar goals gathered. Code Hub provides you the resources for free such as a work desk, meeting rooms and much more so I would encourage anyone to spent their time there. I have managed to pull of all of my projects, startups and seminars for classes, helped students with understanding the subjects of different classes at my faculty and organized/attended a lot of meetups about a lot of subjects which were IT oriented."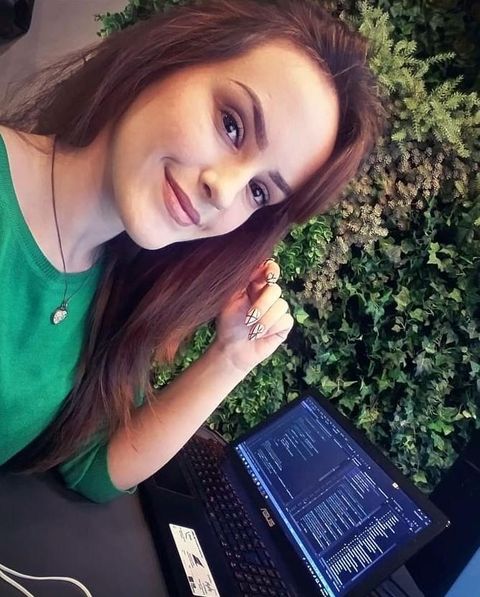 Monika Džidić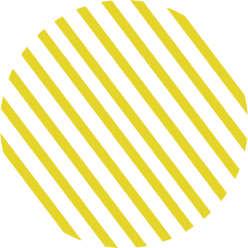 Address
Kardinala Stepinca bb, 88 000 Mostar, Bosnia and Herzegovina
Telephone
+387 63 566 196